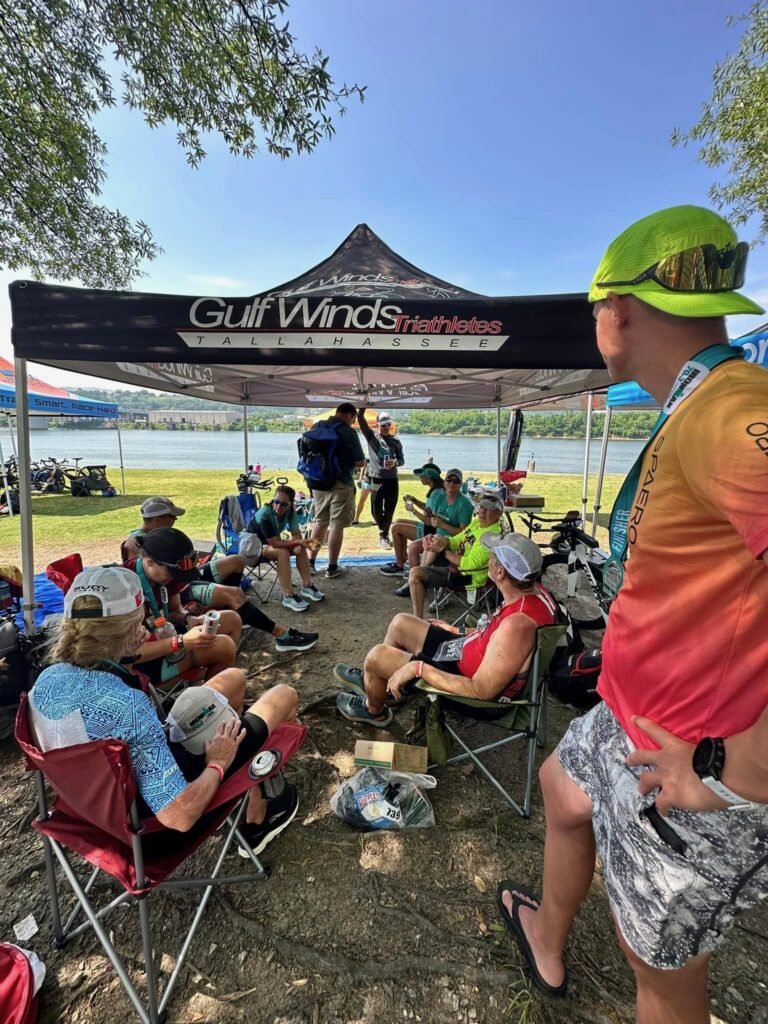 Gulf Winds Triathletes had 18 members head to Chattanooga, TN. for a sold-out Chattanooga 70.3! This is regularly one of our most highly attended IRONMAN races. Competitors included Matt and Brittany Vermeer, Michelle Comeaux, Lauryl Tidwell, Jeff Bowman, Mark Jeter, Eric Trombley, Melissa and Carlos Urrutia, Robert and Kory Skrob, Mariah Perez, Lucas Ingwersen, Sam Rosenberg, Chuck Rolling, Lura Diestelhorst, Tina Bahmer, and Beverly Willis.
Prior to the race, we did an open water swim practice and then met up at Food Works on the North Shore for a pre-race dinner. Following the race, everyone gathered at our Gulf Winds Triathletes tent by the finish line to enjoy cold drinks, snacks, and a post-race celebration.
A big congratulations to our first-time finishers: Lauryl, Michelle, Melissa, and Carlos, as well as Mariah and Lucas, who will be heading to Lahti, Finland in August for the IRONMAN 70.3 World Championship!